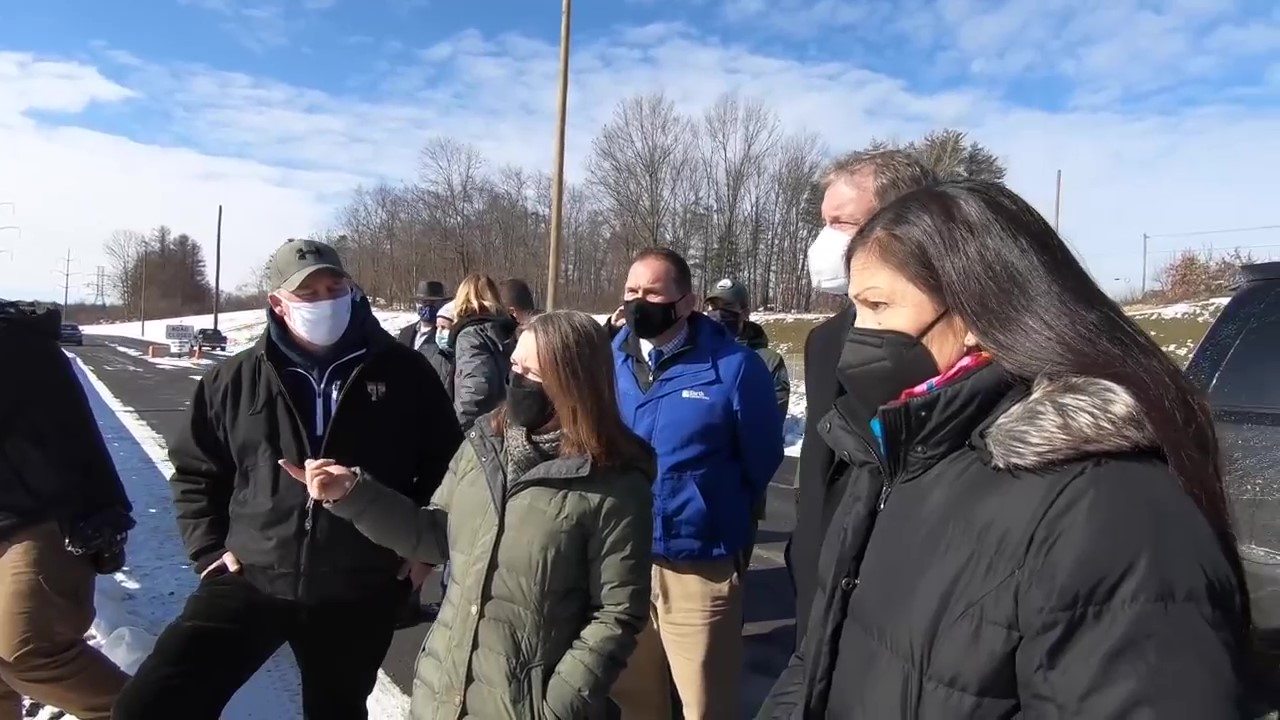 EC was proud to show its ongoing work in addressing mine-scarred lands and waters in the South Valley as part of a tour with Secretary of the
U.S. Department of the Interior
, Deb Haaland; U.S.
Congressman Matt Cartwright
; Deputy Secretary for PA
DEP
's Office of Active and Abandoned Mine Operations, John Stefanko; Secretary of
PADCNR
, Cindy Dunn; other representatives from the U.S.
Office of Surface Mining Reclamation and Enforcement and
PADEP; and our friends at
EPCAMR
. The group visited both the Askam Borehole AMD Treatment System in Hanover Township and the Bliss Bank reclamation site in Nanticoke.
Prior to arrival in the South Valley, a press event was held in Swoyersville at the Harry E. Bank to announce of $25 million in grant awards through the AML Economic Revitalization Program for Pennsylvania. Also touted was the recently-passed Infrastructure Investment & Jobs Act, which reauthorizes the AML Trust Fund, as well as earmarks additional funds for AML cleanup and related job development initiatives.  See highlights from the visit in a clip from
This Week in Interior – January 28, 2022
by clicking
here
.