PRESTON BANK
_________________________
2002  •  42 acres  •  Hanover Township, Luzerne County, PA

PROJECT OVERVIEW
Preston Bank was part of a larger effort by EC to reclaim several tracts off of SR 29, Exit 1, totaling approximately 300 acres.  This area was sold in 2007 to a developer and is now home to two national distributors.
April 2002 | Topsoil spread on site and seeding occurs.
December 2001 | Majority of earthwork completed
September 2001 | Additional work on retention basin and relocation of sewer line required.

June 2001 | Equipment mobilized and earthwork begins.

May 2001 | Bids received.  Contract awarded to lowest qualified bidder, No. 1 Contracting.
April 2001 | Construction bid package completed.  EC publicly advertises RFP for construction services.  

February 2001 | Draft designs approved by permitting agencies; final permitting process underway.
October 2000 | Planning for reclamation work has been underway for several months; initial permit applications are submitted.
June 2000 | RFP for engineering services is released; G. & Albert Consultants is awarded project.
April 2000 | EC is awarded a $750,000 Growing Greener grant from PA DEP to reclaim Preston Bank.

FUNDING
$750,000 – PA DEP, Growing Greener
$113,000 – EC

IMAGES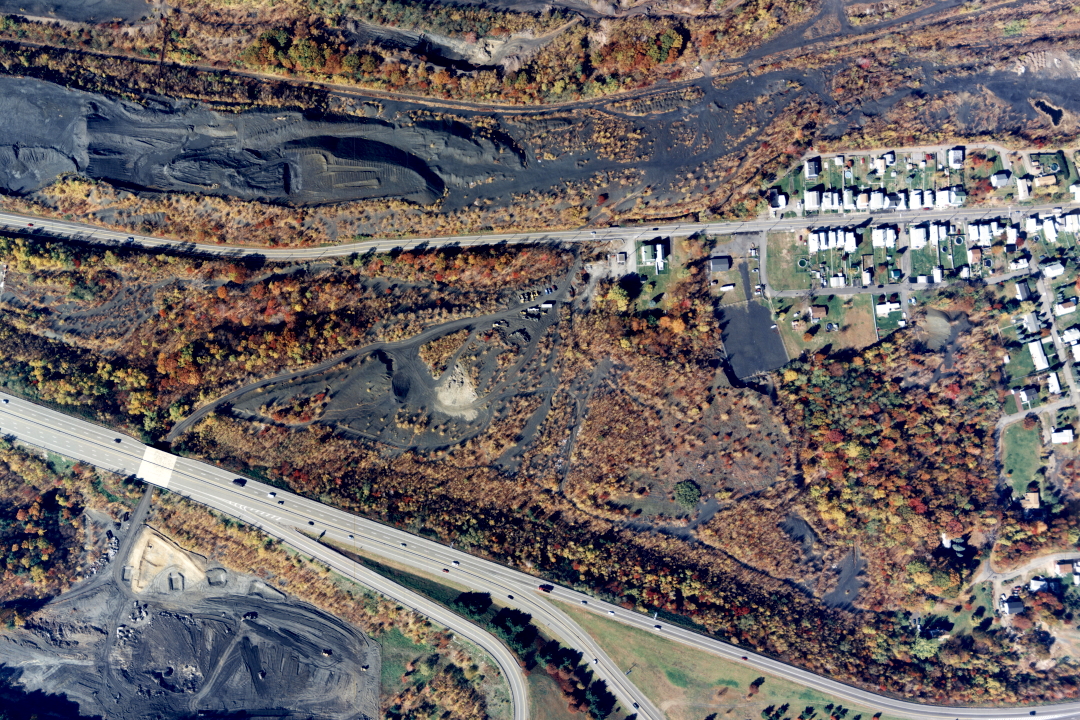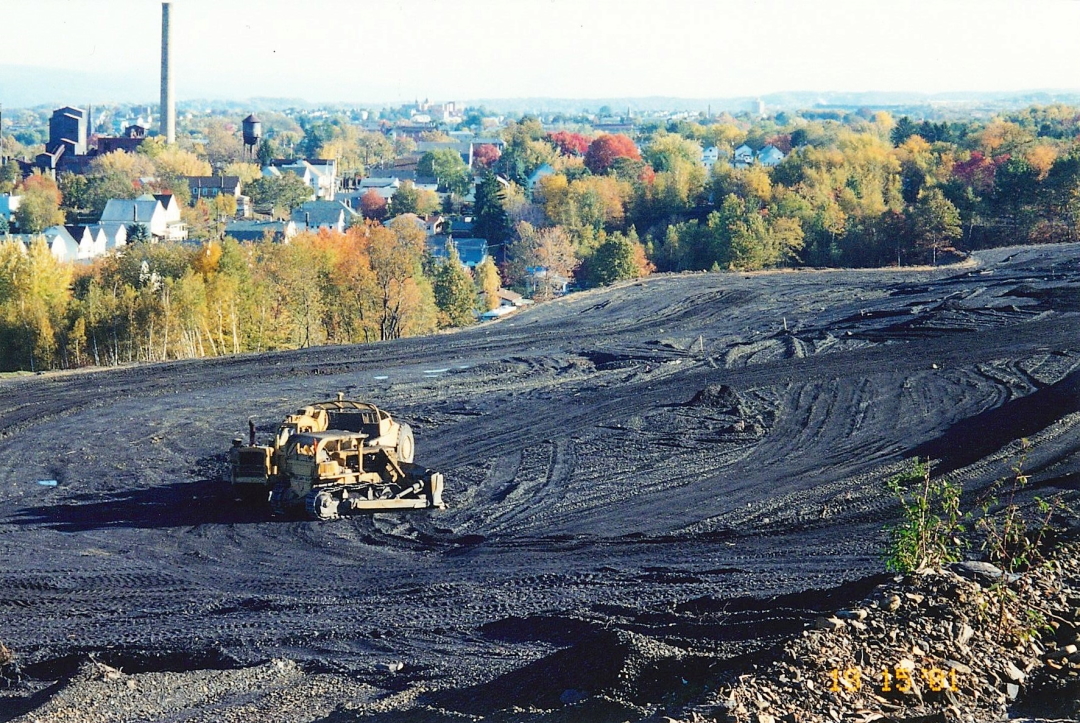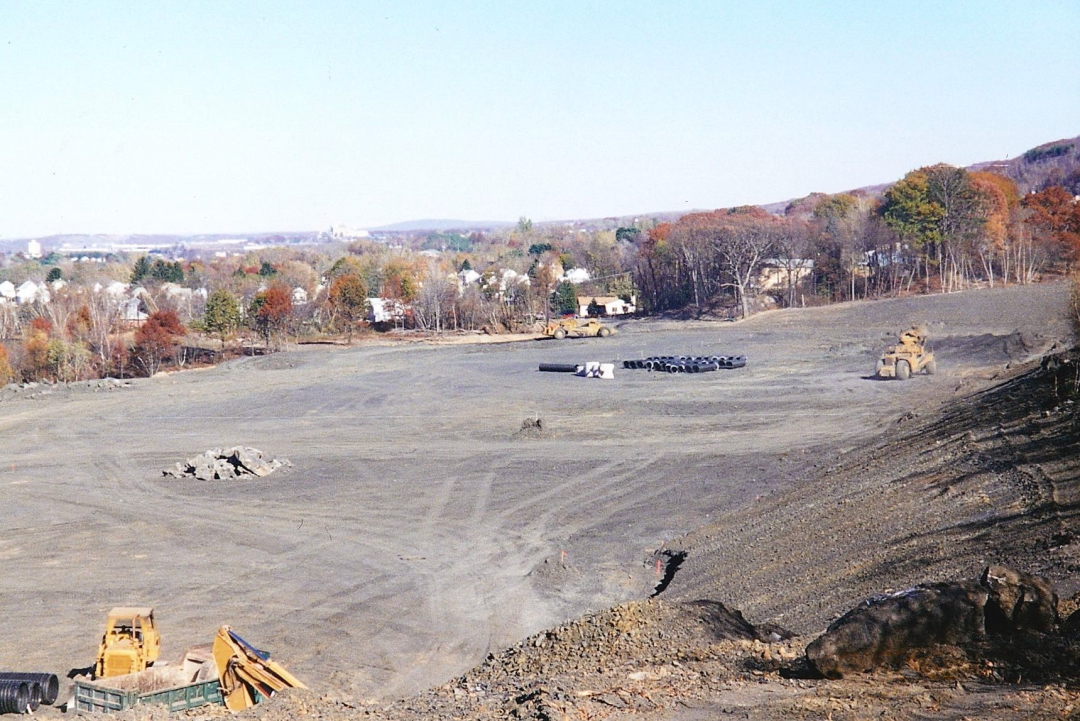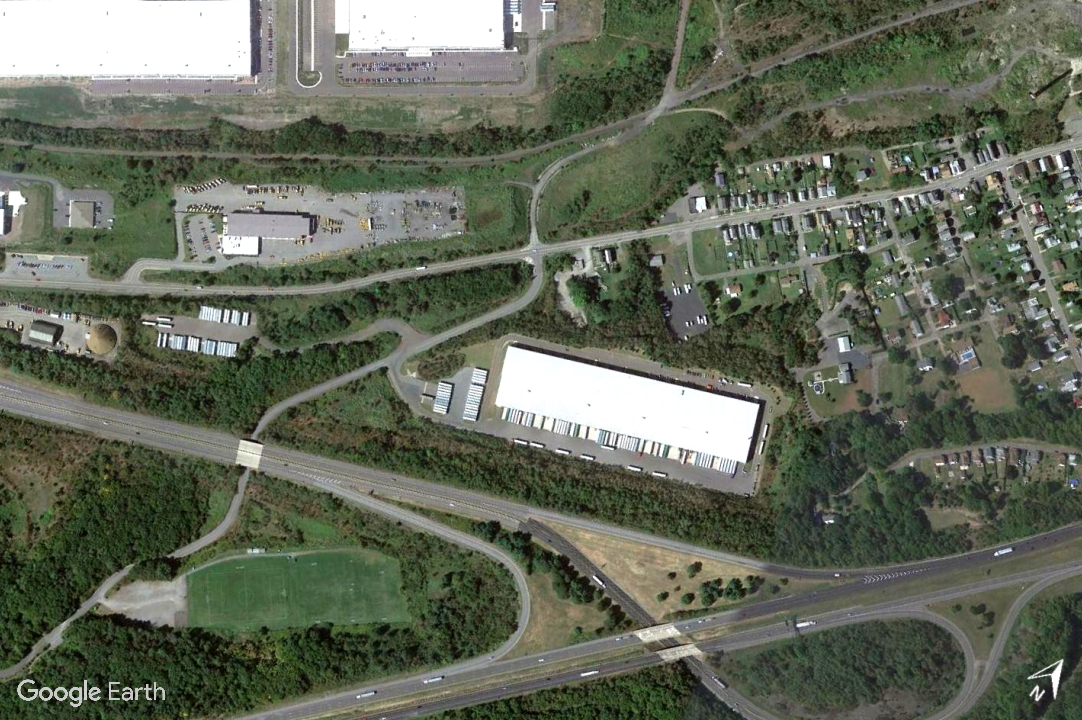 Preston 1
Aerial view of Preston Bank, 1999.
Preston 2
On-site during reclamation.
Preston 3
On-site as grading nears completion.
Preston 4
Aerial view of Preston Bank, 2020.