CONCRETE CITY SILT POND
_________________________
2009  •  25 acres  •  Nanticoke & Hanover Township, Luzerne County, PA

PROJECT OVERVIEW
During mining, wastewater from the mining process is often deposited into some sort of catchment. The Concrete City silt pond, located on the border of the City of Nanticoke and Hanover Township, is such a structure:  the large basin holds a slurry comprised of water and fine sediments, including coal.  Unfortunately, those minerals destroy water and soil quality, preventing natural ecological functioning and producing acid mine drainage.  EC received a US EPA Brownfields Cleanup Grant in 2003 to support the site's reclamation. Currently, the area will remain as open space.
August 2009 | All reclamation activities completed and final reports submitted to US EPA.
May 2009 | Bid package completed.  EC publicly advertises RFP for construction services.  Contract is awarded to Brdaric Excavating and reclamation begins.

May 2008 – March 2009 | Documents and plans prepared and submitted separately to Luzerne Conservation District, PA DEP, and the City of Nanticoke's Planning Commission.  Plans are approved.
December 2007 – April 2008 | Preliminary plans are compiled into ABCA document and submitted to US EPA for review.  Comments are addressed and ABCA is publicly advertised for review.  No comments are received.
March 2007 | PA DEP BAMR assists on project to inform excavation and water management plans.
October 2006 | Project resumes.
October 2004 – October 2006 | Preliminary designs show the reclamation may be affected by the South Valley Parkway project.  EC is granted a project extension by US EPA to wait for PA DOT design work to be finalized.
December 2003 | Borton Lawson is awarded project.  Design work begins, which includes a Phase I Environmental Site Assessment and survey.
October 2003 | EC releases RFP for engineering services.
July 2003 | EC is awarded a $200,000 Brownfields Cleanup grant from US EPA.

FUNDING
$200,000 – US EPA, Brownfields Cleanup Grant
$106,000 – EC
$27,000 – In-kind

IMAGES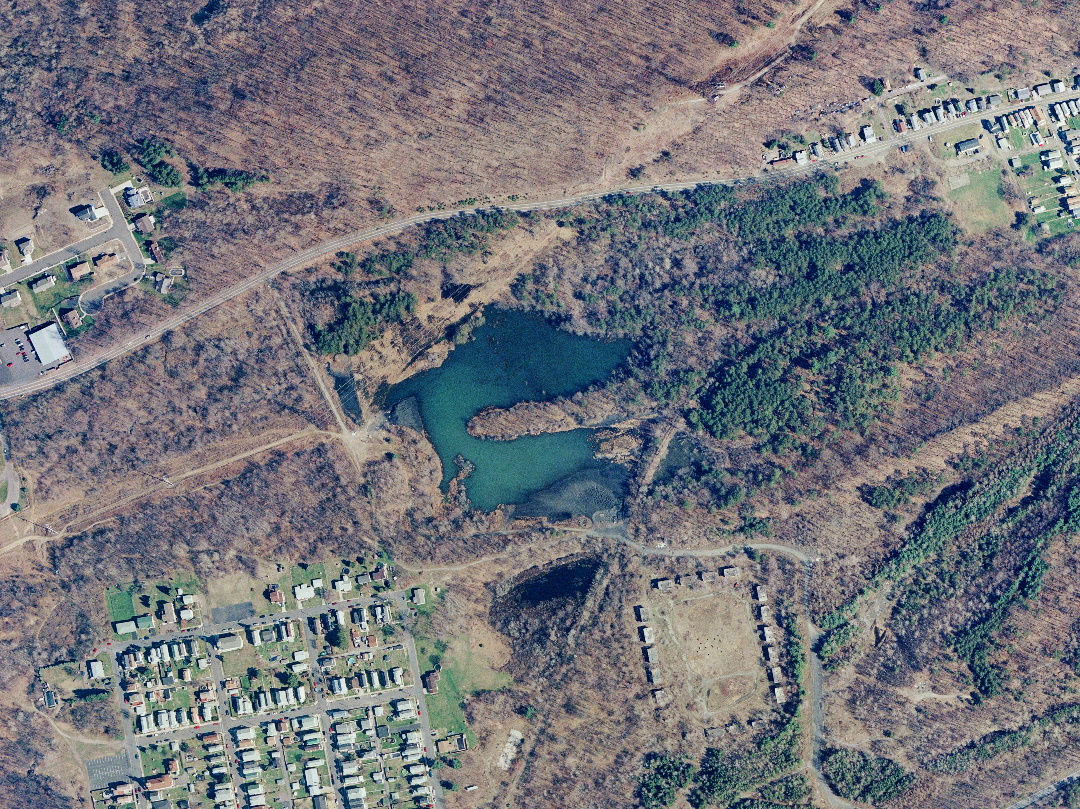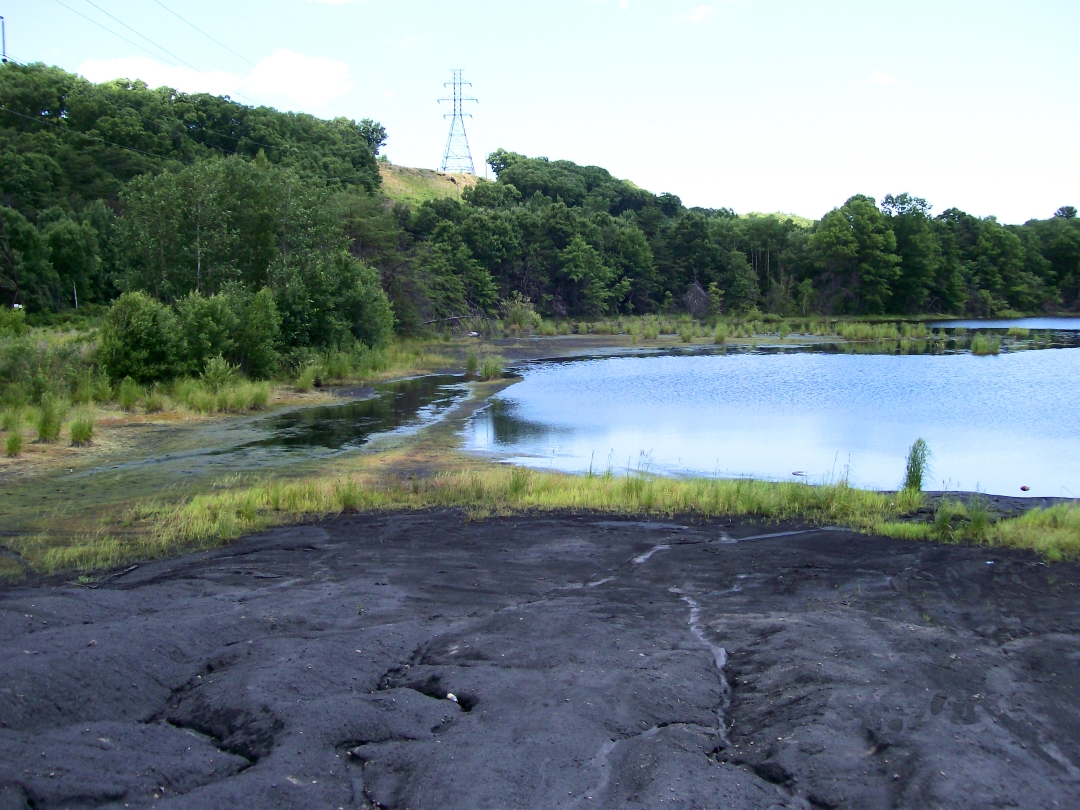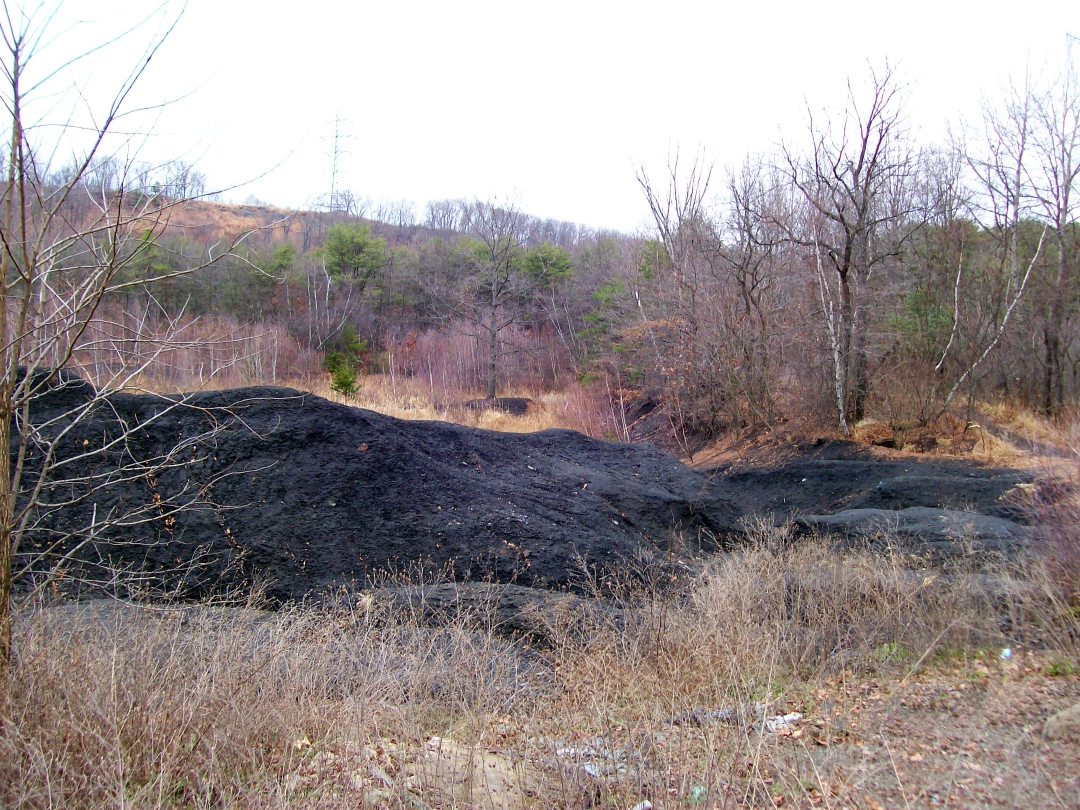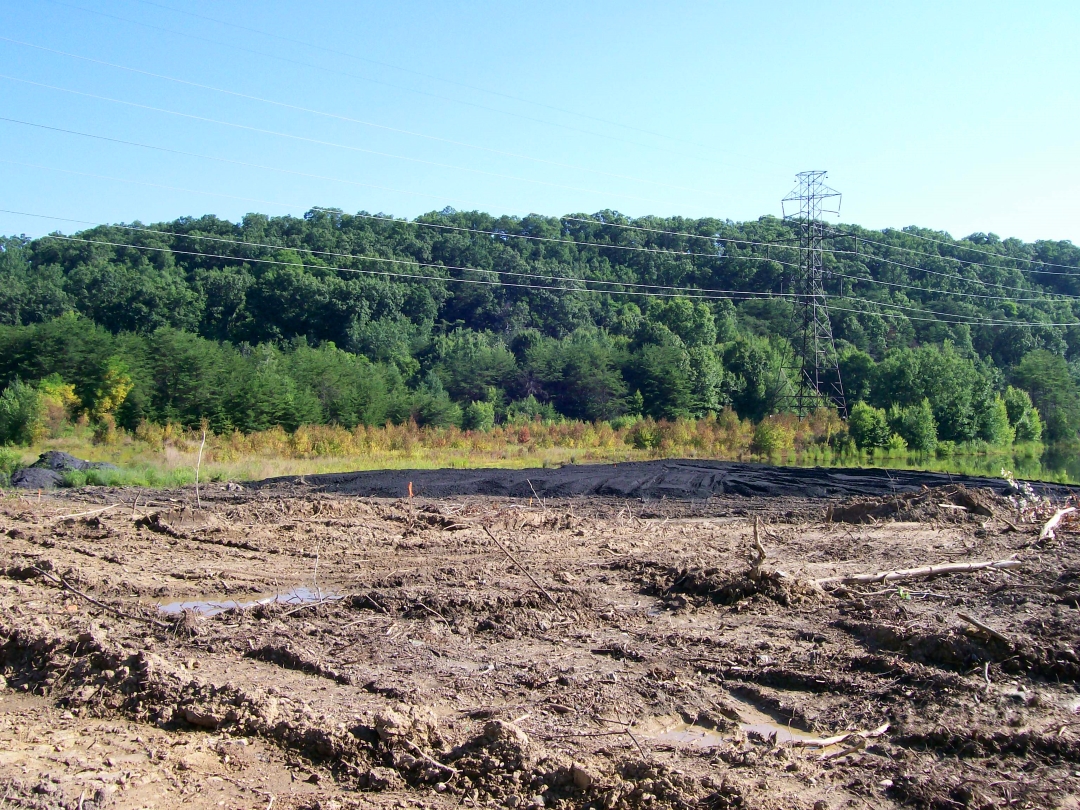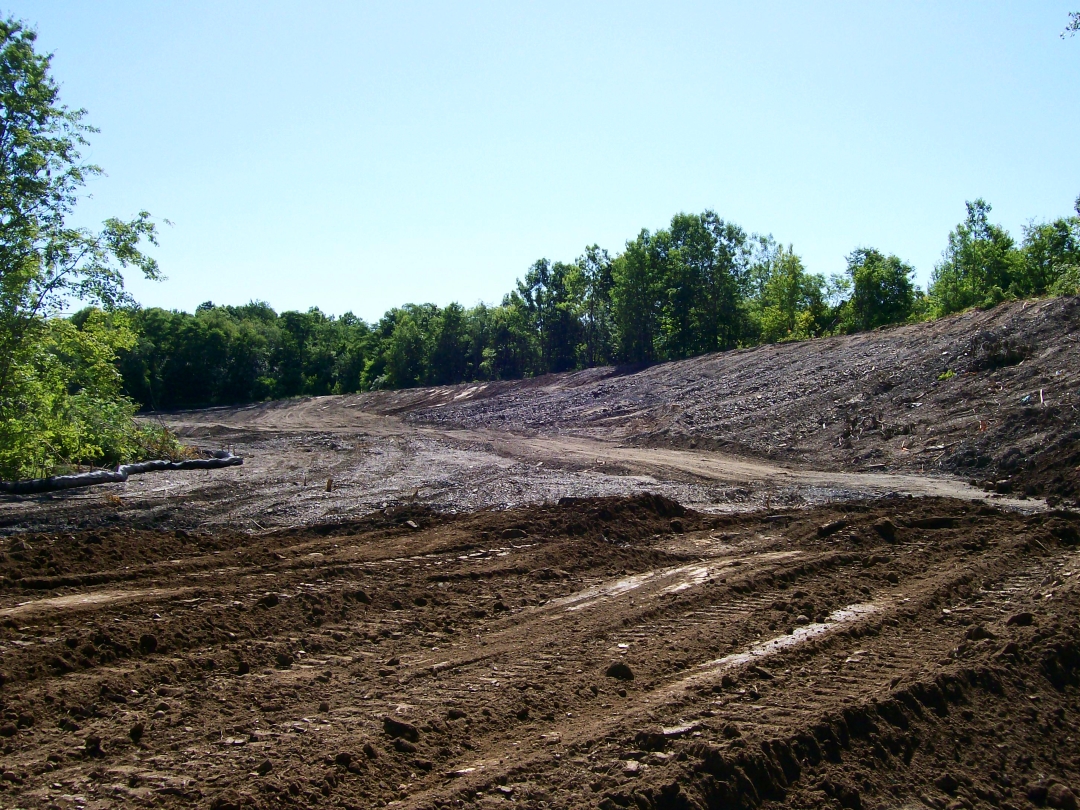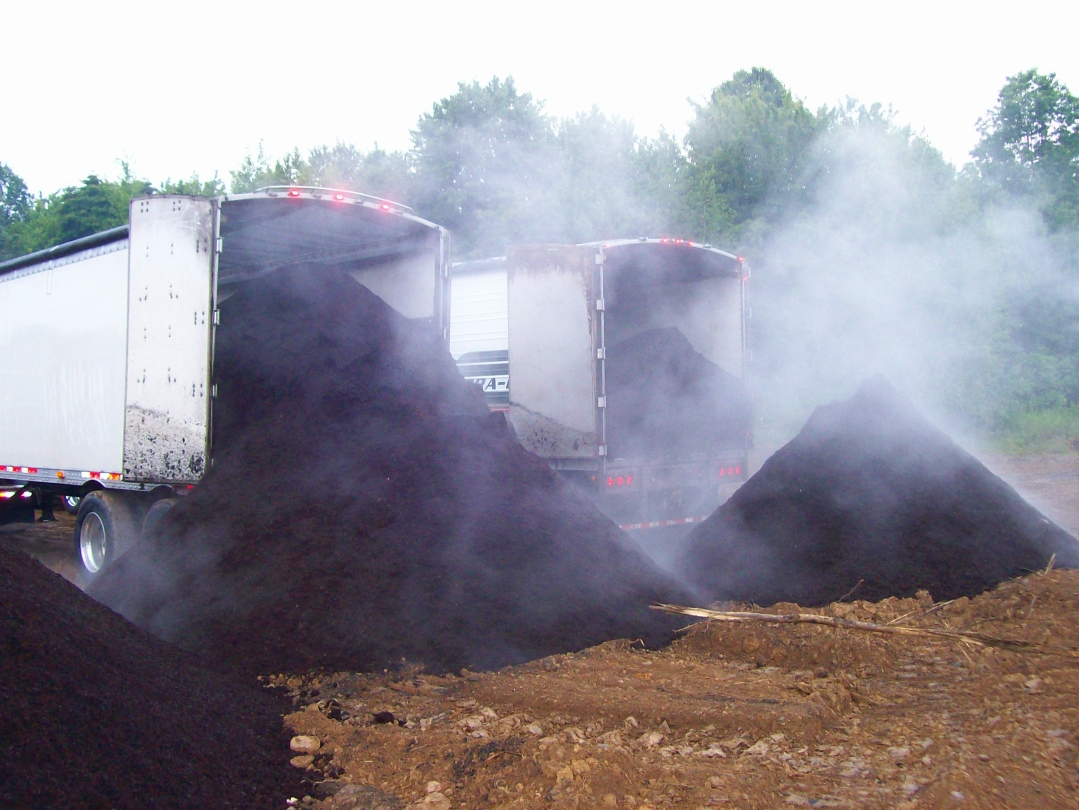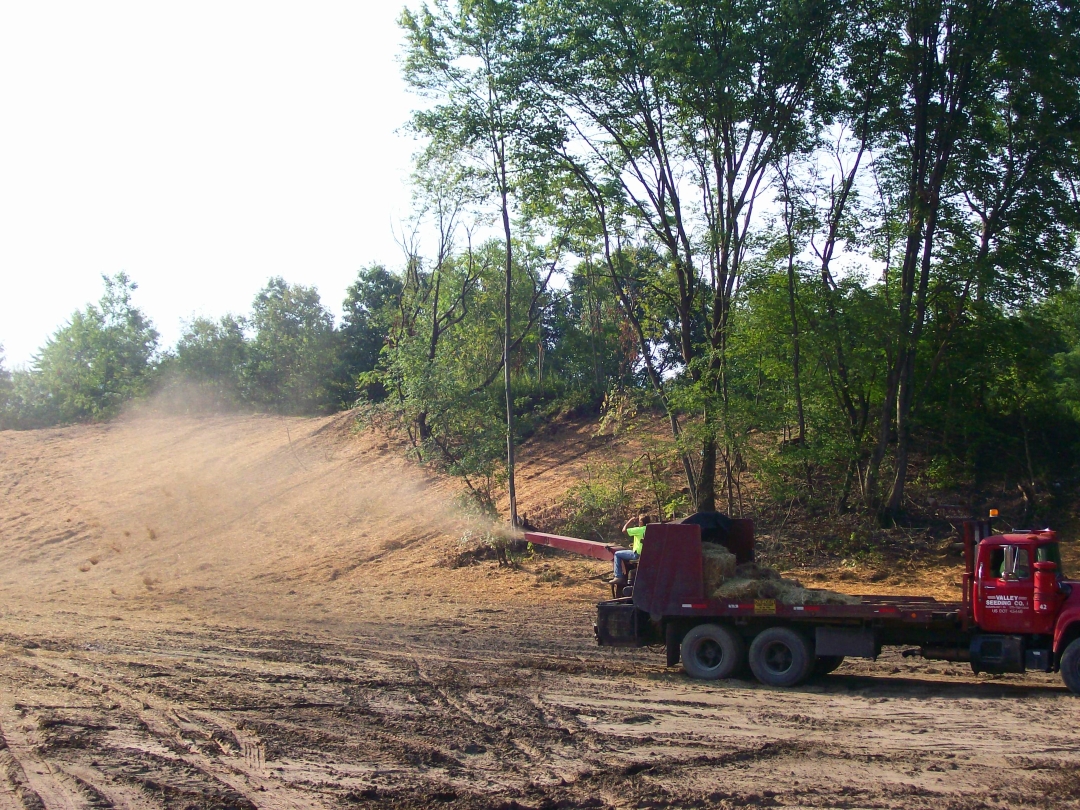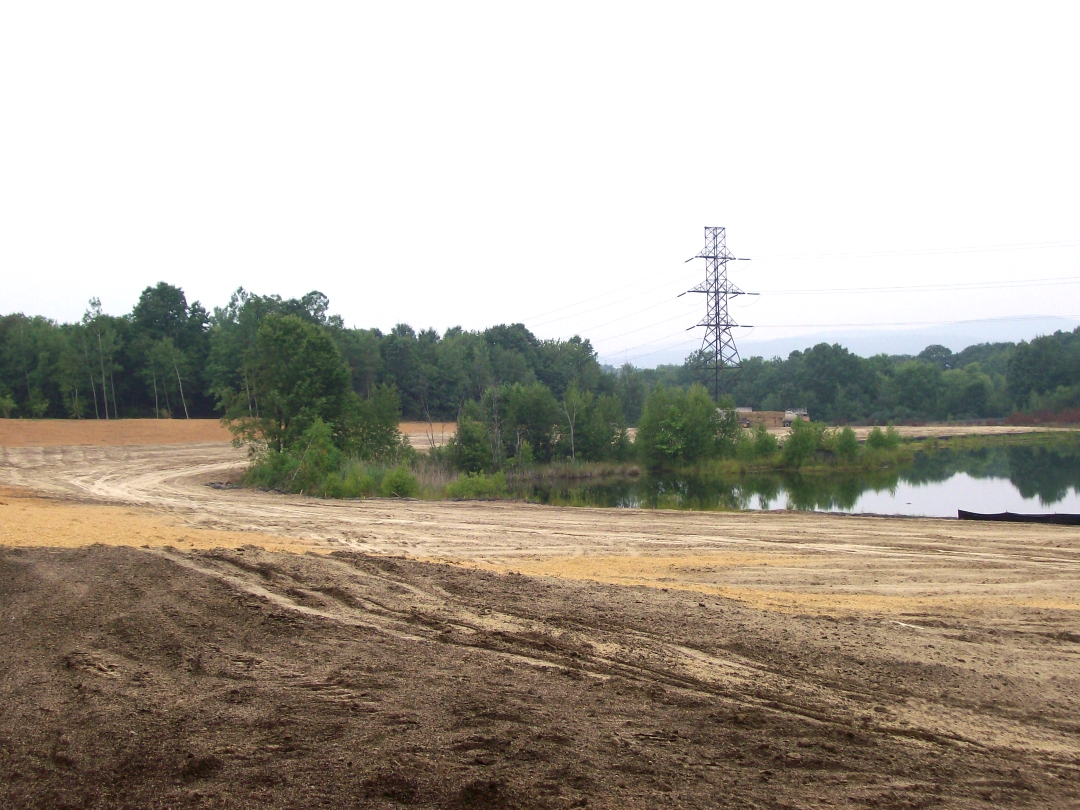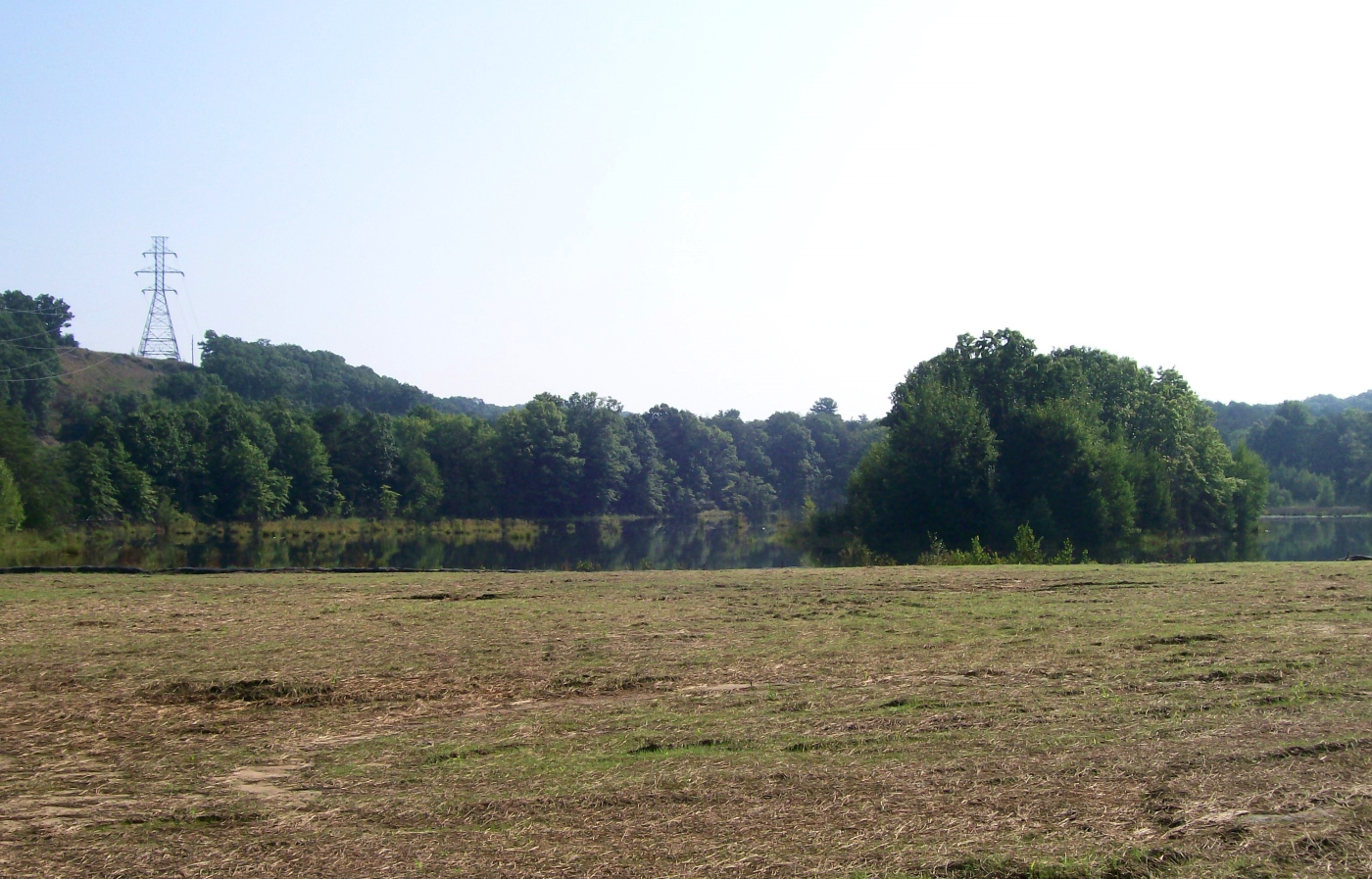 CC 1
Historical aerial view of the silt pond, with Concrete City slightly to the southeast.
CC 2
View looking into the silt pond with residual silt lining the bank.
CC 3
In addition to the silt within the pond, large piles of silt material were scattered across the site.
CC 4
Work involved removal of the silt material and grading.
CC 5
Continued grading of the area.
CC 6
The Concrete City reclamation included a pilot project using specialized compost for revegetation, supported by the Chesapeake Bay Foundation. Approximately 1,800 cubic yards of compost made from chicken poultry manure was delivered to the site, which was supplemented with additional compost from EC's facility.
CC 7
Hydroseeding was then done throughout the site.
CC 8
View of the graded and seeded property.
CC 9
View as grass is starting to take hold. The site is currently maintained for conservation.